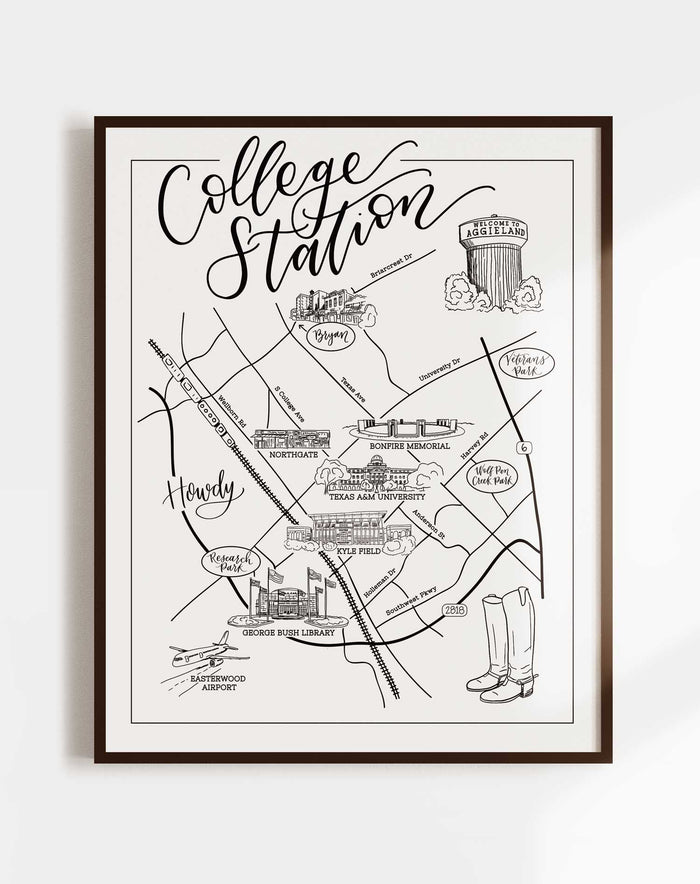 College Station Illustrated Map
Regular price
$16.00
---
This beautiful, hand illustrated map features some of College Station's most iconic locations! We have incorporated our signature touch of calligraphy throughout, noting many of the parks around town. Each illustration is hand drawn by San Antonio local, Whitney Farnsworth. 
- 8x10", 11x14, 16x20" or 18x24" sizes available.
- Traditional black on white print or gold foil-press finish.
- Our prints are made using a top of the line archival ink printed on a heavy matte paper.
**For all prints larger than 11"x14", please expect a 2-week delay before your order ships. Thank you!**
---